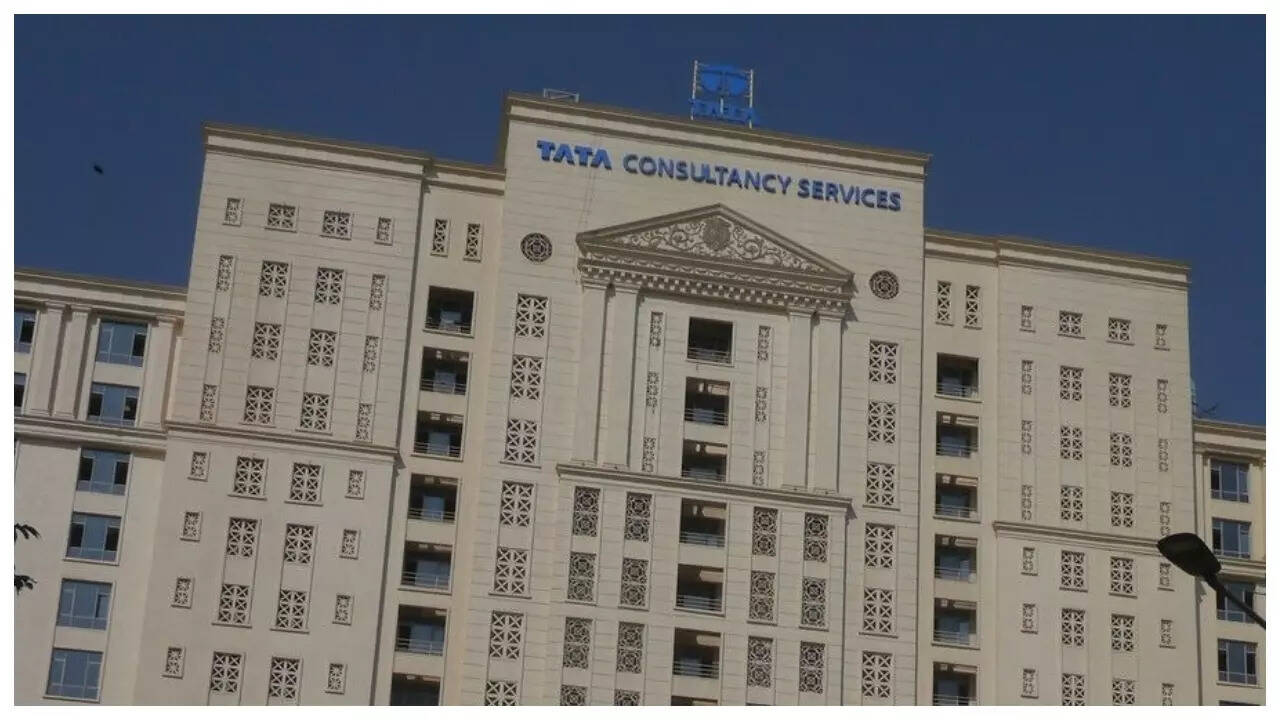 NEW DELHI: The combined market valuation of nine of the top-10 most valued firms rallied by Rs 1,80,788.99 crore last week, amid an overall buoyant trend in equities, with
Tata Consultancy Services
(TCS) emerging as the biggest gainer.
Last week, the BSE benchmark jumped 1,239.72 points or 1.86 per cent. The 30-share BSE Sensex rallied for the 11th day running on Friday.
The 30-share BSE benchmark had jumped 319.63 points or 0.47 per cent to settle at a record closing of 67,838.63 on Friday. During the day, it rallied 408.23 points or 0.60 per cent to hit its fresh all-time intra-day high of 67,927.23.
Hindustan Unilever Limited was the only laggard from the top-10 pack. The list of winners had Reliance Industries Limited, TCS, HDFC Bank,
ICICI Bank
, Infosys, ITC, State Bank of India, Bharti Airtel and Bajaj Finance.
The market valuation of TCS jumped Rs 57,300.75 crore to Rs 13,17,203.61 crore.
HDFC Bank added Rs 28,974.82 crore taking its market capitalisation (mcap) to Rs 12,58,989.87 crore.
The mcap of Bharti Airtel rallied Rs 28,354.73 crore to Rs 5,23,723.56 crore and that of Infosys zoomed Rs 17,680.53 crore to Rs 6,27,637.87 crore.
The valuation of ICICI Bank surged Rs 15,364.55 crore to Rs 6,94,844.51 crore and that of State Bank of India soared Rs 13,342.3 crore to Rs 5,34,048.78 crore.
The mcap of Reliance Industries climbed Rs 7,442.79 crore to reach Rs 16,64,377.02 crore and that of ITC gained Rs 7,232.74 crore to Rs 5,59,165.44 crore.
Bajaj Finance added Rs 5,095.78 crore to its valuation which stood at Rs 4,54,039.37 crore.
However, the market valuation of Hindustan Unilever fell by Rs 10,514.42 crore to Rs 5,80,325.55 crore.
In the ranking of top-10 firms, Reliance Industries retained the most valued company title followed by TCS, HDFC Bank, ICICI Bank, Infosys, Hindustan Unilever, ITC, State Bank of India, Bharti Airtel and Bajaj Finance.