The easiest way to establish yourself as an excellent house guest? Arrive with a gift. If you're headed to a fall celebration, be it a Rosh Hashanah luncheon or a friend's cozy fall dinner party, a host gift is a special way to show your appreciation. Go for a gift they can use in their house or apartment that will bring some warmth and cheer.
Whether it's classic flowers or a nice candle, check out the host and hostess gift ideas ahead for fall get-togethers. These best gifts for hosts from Anthropologie, Our Place, UrbanStems and more work within a variety of budgets. They're reviewer-loved and offer fall coziness to their space. 
Best hostess gifts for fall 2023
Looking for a great gift idea for your host? Check out these hostess gift ideas ahead.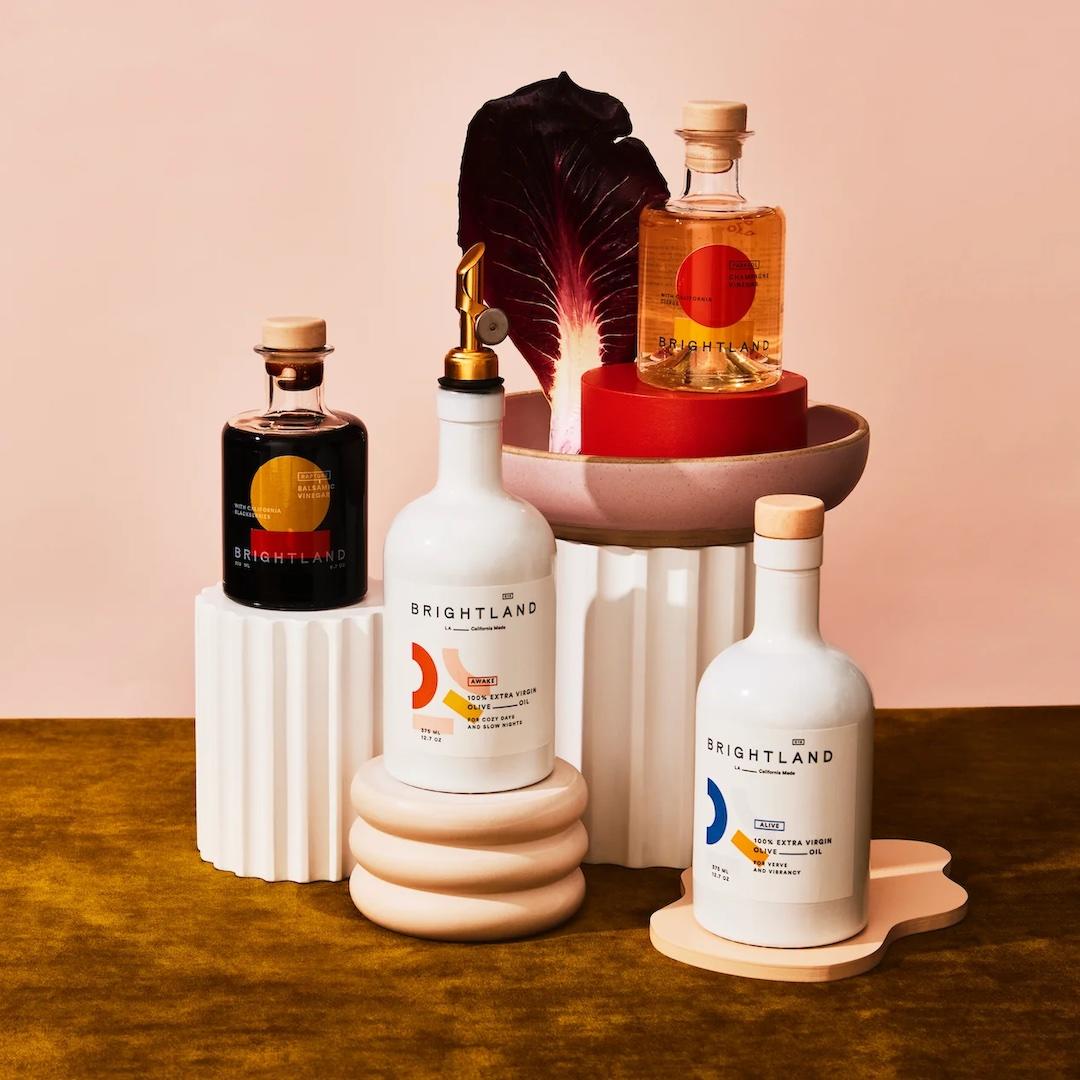 Investing in a nice olive oil or vinegar can make a big difference in the kitchen. 
We love Brightland's beautifully packaged selections of Californian olive oil, champagne vinegar, balsamic vinegar and more. These bottles look gorgeous on kitchen counters and the olive oils and vinegars taste great.
This gift set offers a sampler including the Awake extra virgin olive oil, Alive extra virgin olive oil, Rapture balsamic vinegar and Parasol Champagne vinegar.
This set is a $118 value.
Why we like this gift set:
This is both a practical and visually appealing gift your host can use for months to come.
---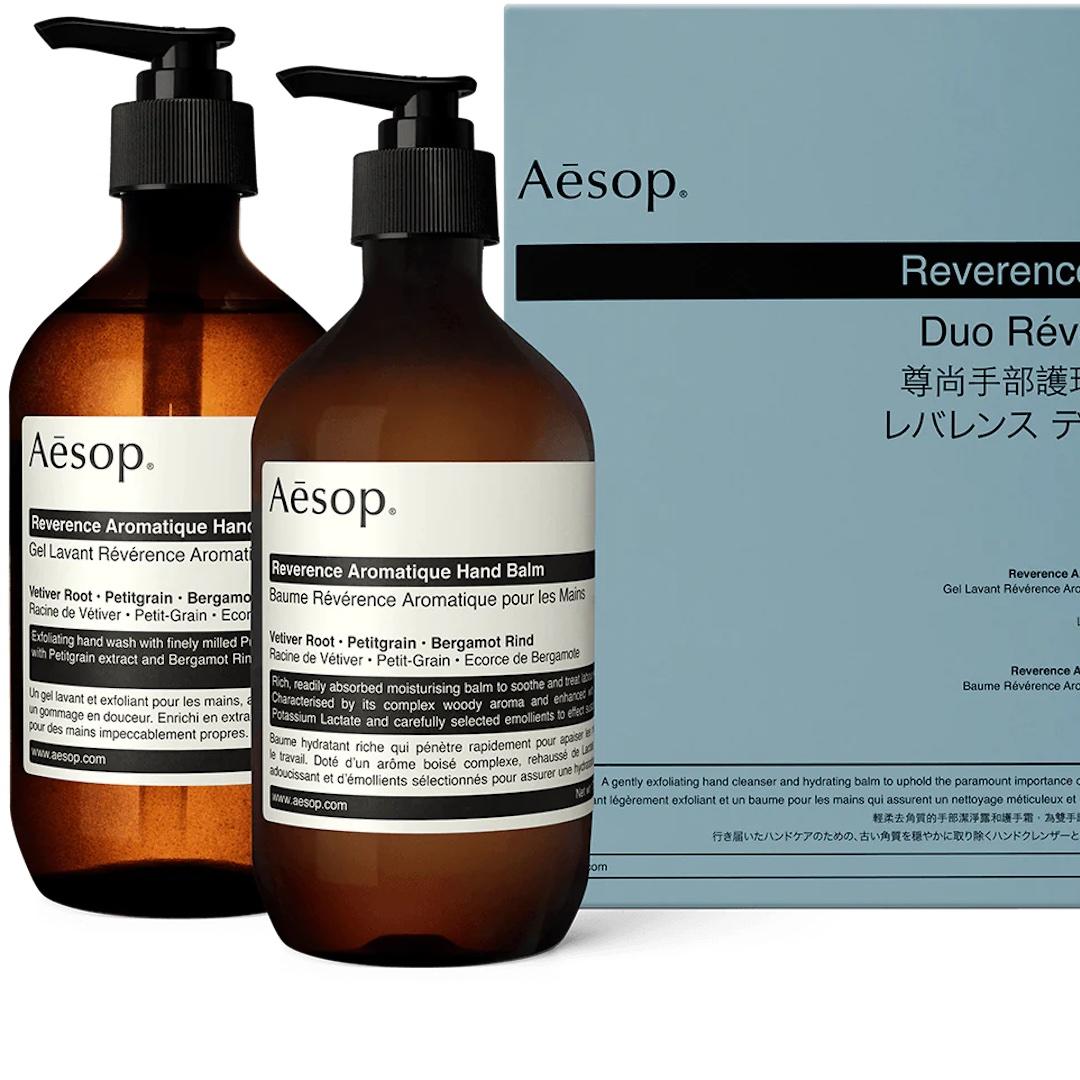 Odds are if you've been in a fancy bathroom lately you've come across this luxurious exfoliating hand soap from Aesop. In combination with a matching hand cream, it's certainly a splurge, but one that smells and feels divine on your hands.
If your host is in the know, gift them this hand soap and hand cream duo with a warm, woody scent. The hand soap has lactic acid and finely milled pumice for exfoliation.
Why we like this hand soap and hand cream duo:
Aesop soaps and hand creams turn any visit to the bathroom into a spa-like experience.
---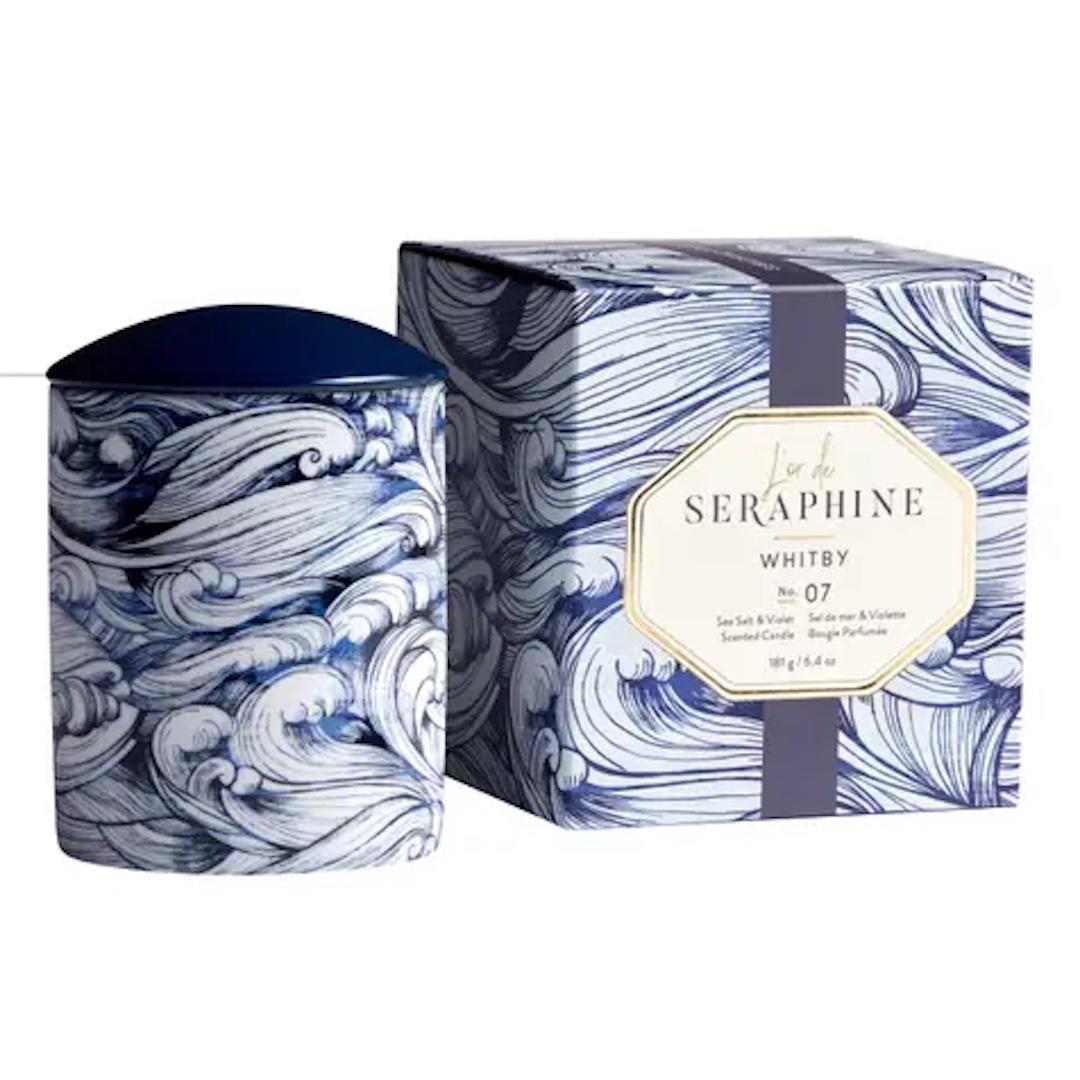 Here's another lovely candle option to gift. 
We can't get enough of the scent of this beautiful 17-ounce Whitby jar candle from L'or de Seraphine. It has notes of sea salt, violet and vetiver.  It's named after a seaside town in the U.K. and makes your space smell like "morning walks on a misty beach." 
The vessel of this fresh- and floral-scented candle is reusable and it comes in a nice gift box.
Why we like this candle: 
This candle has a soft scent that's easy to love. Plus, your host will admire the cool packaging. 
---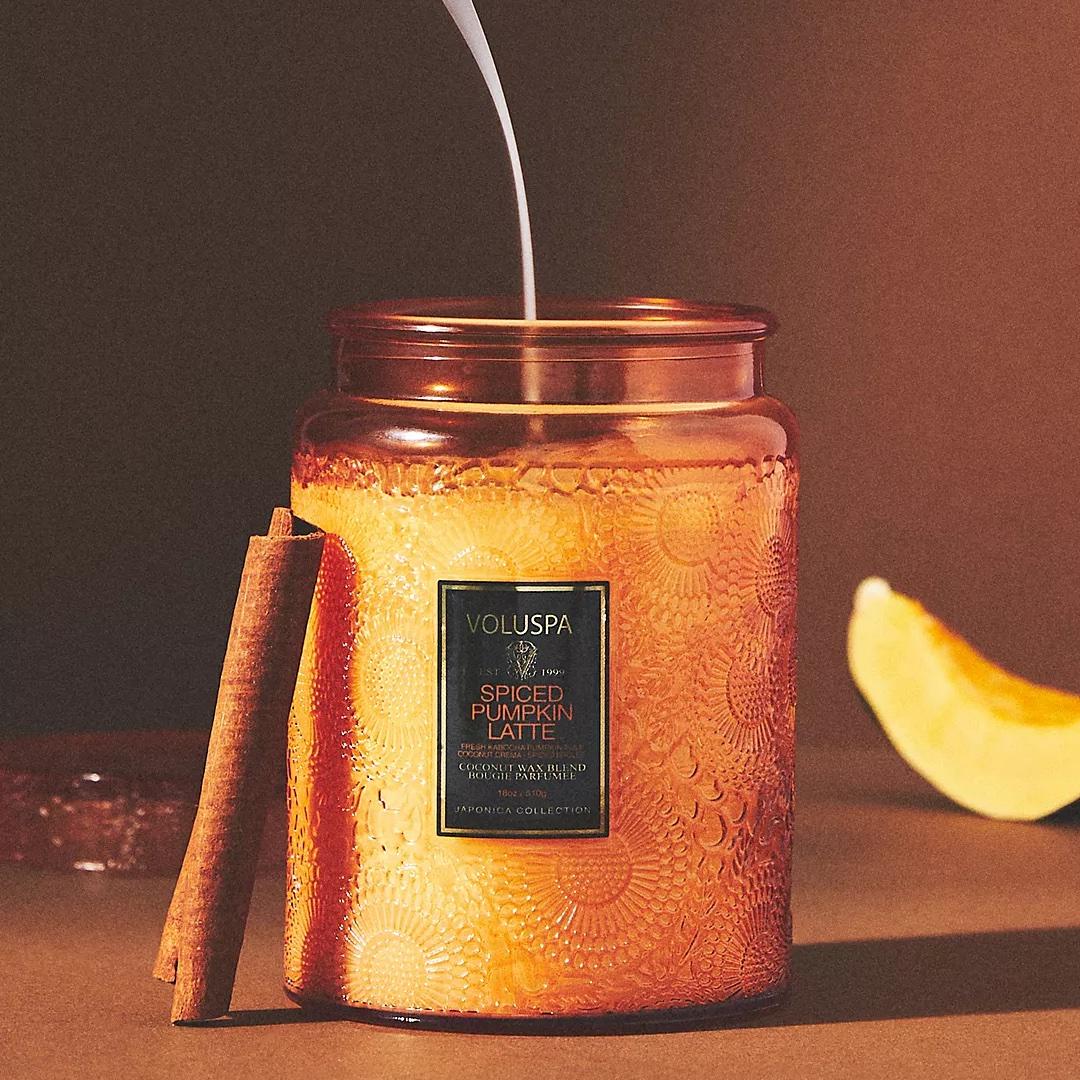 You typically can't go wrong with gifting a nice candle. Here's an elevated take on your basic fall pumpkin candle. The Voluspa Japonica spiced pumpkin latte candle not only comes in a stunning jar with a fall flower pattern, but also has an easy-to-love gourmand scent. This 18-ounce candle brings notes of fresh kabocha pumpkin, coconut crema and cinnamon-spiced brûlée.
Voslupa candles offer a clean burn. You'll get 100 hours of use out of this one. 
Why we like this candle:
Help them set the scene with a fall scent. The Voluspa pumpkin candle's notes offer a twist on a classic, and its jar is anything but tacky.
---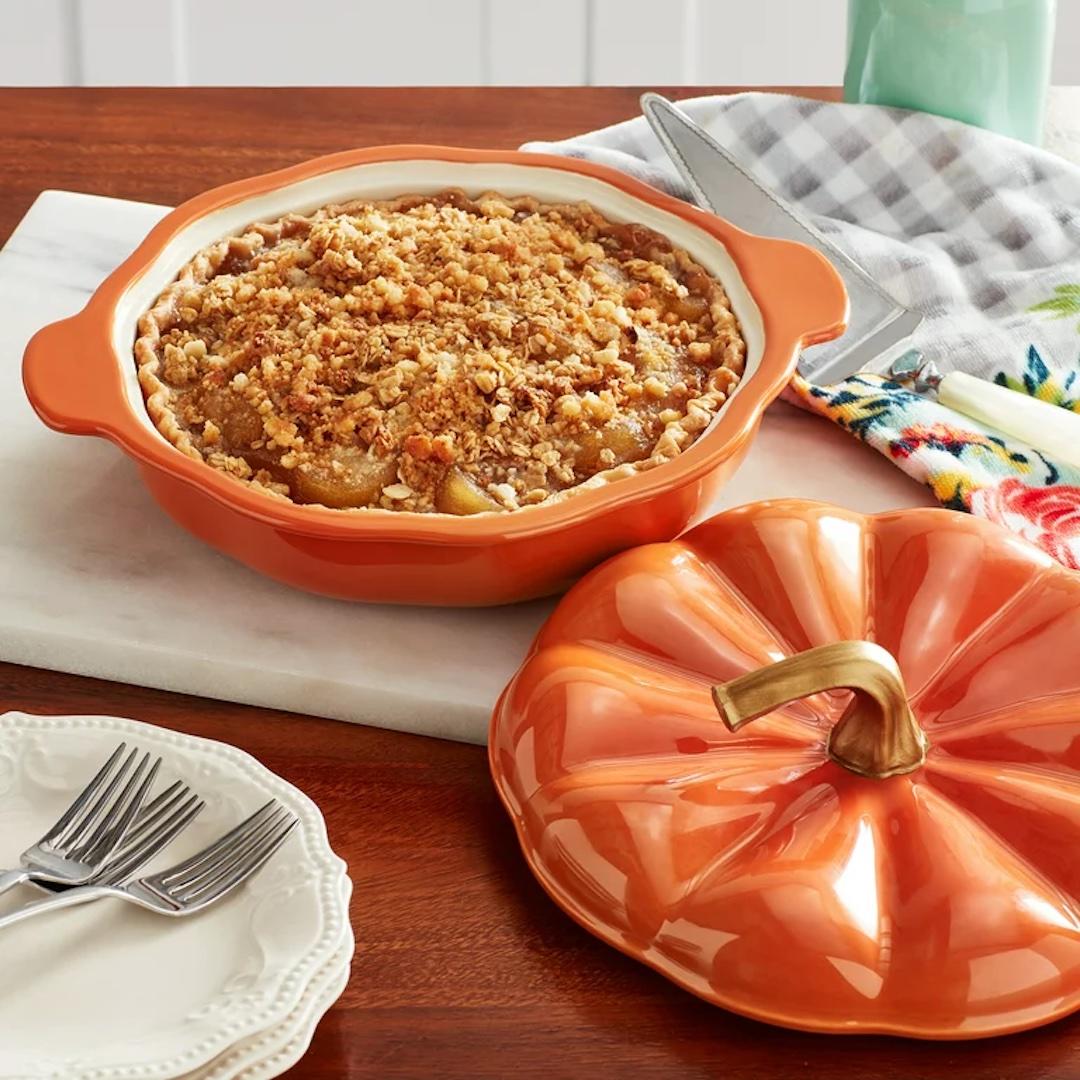 A festive pie plate will serve them fo the rest of the fall season. Check out this The Pioneer Woman autumn favorite. This 10-inch ceramic pumpkin pie plate with a lid doubles as decor. It'll make an excellent fall centerpiece on their table. 
This pie plate comes in orange and a cream color and is dishwasher safe.
Why we like this pie plate:
This is a more affordable option that's functional and doubles as fall decor. 
---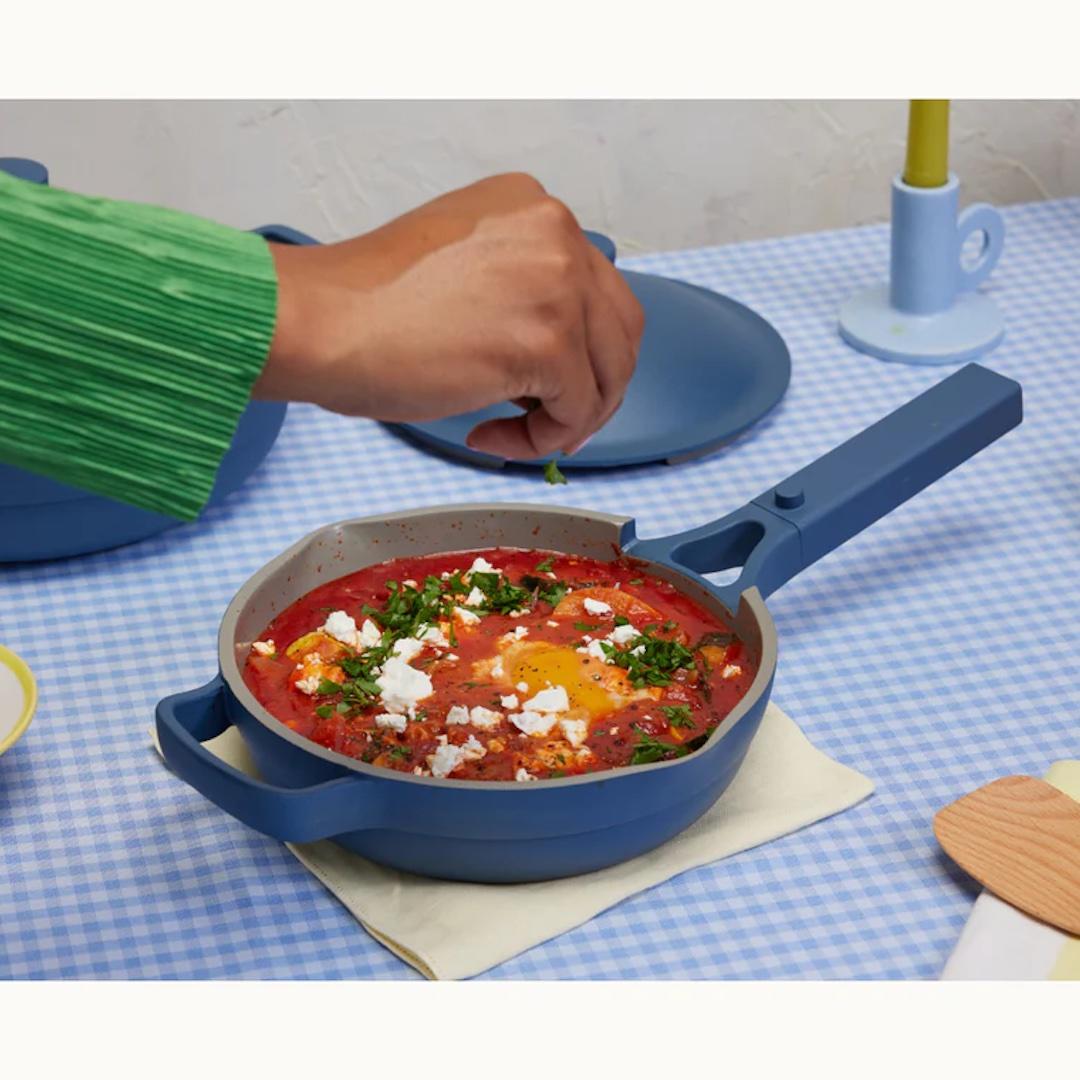 Our Place's adorable mini pans are easy to wrap up and gift. 
Choose from eight colors in this pan that has a ceramic nonstick coating. It's sure to impress as a gift. 
This small pan comes with a nesting beechwood spatula. You can also buy a matching mini pot.
Why we like this pan:
This pan is the adorable mini version of Our Place's cult-favorite Always pan. Your host will get so much use out of this gift that will also look great on their stovetop.
---
A classic hostess gift is a bouquet of flowers. 
There's nothing like fresh flowers, and this bouquet is inspired by a fall staple: the honeycrisp apple. This fall bouquet features spray roses, solidago and greenery. It'll elevate your host's fall decor at your get-together and beyond.
You can order this bouquet straight to their place, or to your home to carry over.
Add on a vase for an additional cost. You can also order a "double" version of this bouquet with twice as many blooms for $111, reduced from $124.
Why we like this bouquet:
There's no need to head to the flower shop with this bouquet that arrives at your or their doorstep.
---
Related content from CBS Essentials: